the horizon performance technologies difference...
Horizon Performance Technologies custom builds industrial oven and washer equipment based on your specific business requirements. Our team of highly skilled engineers work with your team to design, build, and support based on your business requirements.
In addition to our engineering approach, we also hold patents for our Cyclone Technology™ and Torrent Technology™. These patented technologies aid in the efficiency of our industrial ovens and washers while providing best-in-class performance.
Patented Cyclone Technology
Our patented Cyclone Technology™ aids our industrial ovens to maintain a consistent temperature while lowering operating cost.
Patented Torrent Technology
Our patented Torrent Technology™ is a continuous and batch pretreatment system for industrial washers for powder or liquid coating processes.
Industrial Turnkey Systems
Our customized industrial ovens and washers are built to your specifications and delivered ready for operation.
Solutions Design & Engineering
Our in-house engineering team can design for you or work with your team to build an industrial oven or washer solution to your exact specifications.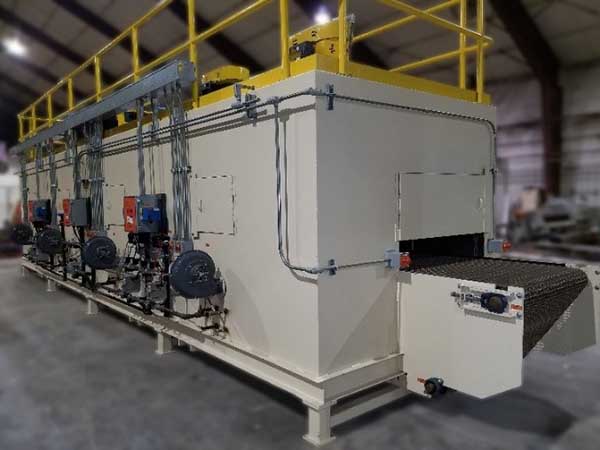 Horizon Performance Technologies - Energy Matters - The most efficient industrial equipment in the industry
By Jessica Kopplin | September 13th, 2021
Horizon Performance Technologies headquartered in Waukesha, WI, announces their name change and recent developments in industrial oven and washer...
Read Story
More Blog Posts
INDUSTRIAL OVEN & WASHER PARTS AT THE LOWEST PRICES IN THE INDUSTRY
Horizon Performance Technologies supplies spare parts for all makes and models of industrial equipment. Featuring over 11,000 spare parts for industrial ovens and washers we make it easy for you to purchase parts for your equipment online. Our online parts database features parts from brands like: Allen Bradley, Midco, Karl Dungs, Maxitrol, Belimo, Keystone, Maxon, Honeywell, Antunes, and Eclipse.
The online parts catalog features a large array of oven components like: Access Plugs, Air Flow Switches, Bearings, Belts, Blower Components, Burners, Burner Components, Chains, Conveyor Belting, Conveyor Components, Door Components, Duct, Electrical Components, Fuses, Heaters, Ignition Controls, Motors, Paint, Power Transmissions, Relays, Shafting, Sheaves, Sprockets, Temperature Controllers, Thermocouples, Timers, Transformers, V-Belts, and Wheels.